Hard to believe November is here again.
It's always a special month for me as I think back to that first day I walked into eKhaya eKasi on November 15, 2013, to launch The Heart of a Woman Project South Africa in Khayelitsha.
I also think back to last year and our 1st-anniversary exhibition and celebration on November 22, 2014. It was also my family's first visit.
Thanks to 'Facebook memories' I get to re-live my time in South Africa and all the wonderful memories that have been created there these last 2 years.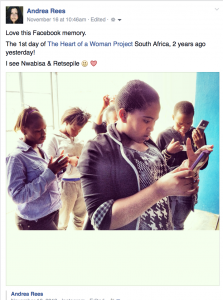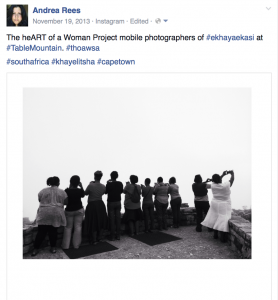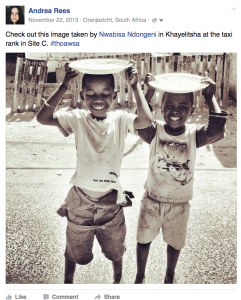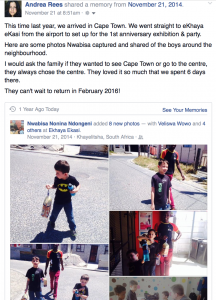 Often times when 'volunteering abroad', you don't get to see the results of the work you've done, the impact you may have made or reunite with the people you've met.
I am incredibly grateful not only for the technology that allows me to stay in contact but also for the opportunity I've had to return to return (May 2014, November 2014, May 2015 & October 2015) and subsequently for the dear friendships I've made.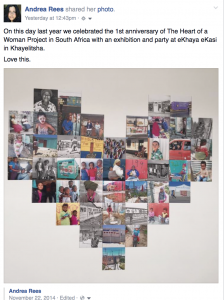 I've recently returned from my 5th visit to South Africa since I launched the project in November 2013 and am excited to announce that Nwabisa Ndongeni (project coordinator) was chosen as Expresso Show's 'Mandela Monday Hero'.
A segment featuring Nwabisa aired on Expresso morning show on October 12, 2015 while I was in South Africa. I got to watch it with her and Lulama (eKhaya eKasi Director) as we were travelling together. The Expresso show is a popular national morning show.
I am so incredibly proud of her.
Expresso Show 'Mandela Monday Hero', Nwabisa Ndongeni:
How you can help:
Other ways to get involved: