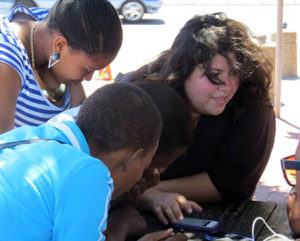 Having been to South Africa 8 times now, with five trips specifically for The Heart of a Woman Project, this is a blog to help prepare you for a volunteer trip to South Africa or if you're spending extra time before or after. Most of this information will of course work for any trip to South Africa.
Check your documents
This is high on the list because I've heard stories of people not being able to board their flight and being turned back in South Africa. You don't want to be that person.
Make sure that your passport is valid for no less than 30 days after your intended departure date (from South Africa).
Have two blank *visa* pages in your passport. Make sure that it's visa pages and not "endorsement" pages.
You will go through immigration on your first point of entry and again upon departure. Your passport will have both entry and exit stamps. Canadians and Americans don't need a visa for South Africa. Check this link for visa exemptions to see if you are exempt.
Though they say for 30 days, I feel it's better to err on the side of extra caution and have six months validity if you can, as many other countries require that length. Keep in mind that visas for Canadians and Americans are for 3-month visits.
Minors (18 years or younger) 
As of June 2015, minors travelling with their family, a school or youth group or a church group, for example, have additional requirements. An unabridged birth certificate showing the details of both parents is needed. This is a whole other discussion, and it has caused issues for some travellers, so it's best to seek sound advice and refer to this web page from South Africa's Department of Home Affairs. While getting your documents in order such as your passport, visa and unabridged birth certificates, it's also a good time to get your insurance in order.
Vaccinations
Vaccinations are not required for travel to South Africa in Cape Town and Johannesburg. If you are travelling to the Kruger area, it is a malaria zone, and anti-malaria precautions are recommended. It is considered low-risk with December to April being the highest risk due to the rains. Consult a doctor that specializes in travel vaccinations for medical advice. Disclaimer: This is not medical advice, just my personal decision. I have personally never taken anti-malaria drugs but do my best to cover up and use mosquito spray at dusk when in the Kruger and greater area.
Yellow fever
It's important to note that if you're coming from or passing through a country that has yellow fever, you will need a yellow fever certificate for entry to South Africa. Immigration officials will check! On one visit, I came from Senegal. I was prepared as I had a visit planned and researched Senegal long ahead of time. On another visit, I made a last minute decision to stop in Brazil before South Africa. I had come across information in my travel related reading at some point and remembered that Brazil had yellow fever. Luckily my yellow fever certificate was still valid, so I just needed to make sure I packed it with my documents.
Insurance
I strongly recommend travelling with insurance coverage. I wouldn't dream of travelling anywhere without it as you just never know. It should include medical, travel (baggage loss and delays) and theft. Most volunteer organizations require at least medical coverage. It's a good time to check to see if they a part of a travel insurance for groups coverage plan that you can be a part of.
I sprained my ankle once in South Africa but didn't visit a clinic as it wasn't too bad and ice and elevation helped. I have visited a clinic in Australia. There's peace of mind when you have insurance. If you plan to engage in an adventure activity such as bungee jumping, abseiling, paragliding, shark cage diving or scuba diving, double check whether you will be covered. You can also check what your credit card may cover.
What to pack?
You never know how much space you will have especially on a volunteer trip or if you have to carry your things up and down stairs, so I always advise people to pack light. Consider a carry-on and a backpack/daypack. It doesn't mean you have to wear the same two outfits; you can easily fit 5-6 outfits in a carry-on. I once travelled around Europe for 2+ weeks with just a 20L carry-on backpack thanks to the bundle wrapping method.  You can wash your clothes relatively cheaply in South Africa. I've hand washed my clothes many times when I stay in Airbnbs.  I have also used the affordable washing services when I've stayed for extended periods at hostels and guesthouses.
Good shoes are important, think about the type of volunteer work you will be doing and where. Consider bringing a pair of closed-toe shoes even if it's summer in South Africa. If you're volunteering in Khayelitsha or one of the Townships, there can be a lot of garbage, glass and debris around so be careful where you step.
Sunscreen, hats
flashlight/headlamp
bandaids/bandages
2-3 packs of Emergen-C electro mix
reusable water bottle
light jacket
mosquito spray and long sleeves (December-April in Kruger)
Though they say it's safe to drink the tap water in the cities, I've never tried it. I have heard of some people getting traveller's diarrhea, and I usually fall victim to that in my travels but have never had a problem in South Africa. It's best to buy bottled water and buy the largest bottle of water you can carry. Considering bringing a Brita, Lifestraw or Bobble water bottle that filters the tap water especially for longer term travel.
Money
The currency is rands, written as ZAR.
Visa and Mastercard are widely accepted, American Express isn't (except in high-end hotels and some restaurants).
You can withdraw ZAR through ATMs. Note: Be sure to withdraw money at a brightly lit and busy area. Be hyper-aware of your surroundings and don't allow anyone to help or distract you.
Weather
Remember that while it's winter in North America, it's summer in South Africa. The weather in South Africa varies greatly from province to province. If you're volunteering in Cape Town and it's May-August, it will most likely be chilly and rainy. If you're volunteering with animals in the Kruger area around the same period, you'll probably only need a jacket first thing in the morning or once the sun goes down at night. Temperatures are in Celsius.
Staying connected
It is very easy to stay connected in South Africa and much cheaper with a South African SIM card. At both OR Tambo in Johannesburg and the Cape Town airport, there are Vodacom, MTN and Cell C stores. At OR Tambo it is found after exiting the baggage claim area, on the right side.
You can purchase a SIM card, prepaid data and airtime if your phone is unlocked. If your phone is not unlocked, you can rent a portable wifi router.
I have a Vodacom SIM card that I picked up at OR Tambo about three years ago. If you plan to return to South Africa multiple times, you can put the SIM on roaming when you leave and turn off roaming and top up when you arrive back in the country. Just be sure to send a text every 2-3 months while you're away to keep it active.
Vodacom prepaid monthly data prices at the time of writing (It's been the same cost for the last three years):
1 GB: R 149
2 GB: R 249
3 GB: R 299
5 GB: R 399
Check here for information on prepaid data in South Africa.
Staying safe
You will hear or read about South Africa's crime in your research or from South Africans that have emigrated out of the country. The media also tends to blow things out of proportion. Don't let that deter you or you will miss out on a beautiful country full of natural beauty and warm people. Keep in mind that many of the stats are domestic in nature and not in all areas. I have never encountered a problem on my eight trips to South Africa, most of which have been solo. Visitors to South Africa do not need to be afraid. Visit forums such as Trip Advisor to talk to real people that have travelled there and feel free to connect with me should you have any questions.
Common sense is needed as in any large city, and some extra precautions should be taken, so you are not an easy target.
Leave your valuables at home. Don't walk around with flashy or expensive jewellery or your camera around your neck. Keep your purse/backpack/bag in front and close to you in crowds.
Do not walk alone at night in the CBD. It's best to use a reliable taxi service to/from restaurants/attractions. UBER is readily available in Cape Town.
Avoid walking in lonely areas such as beaches, parks, forests (even in groups) after dark. Always hike with a friend.
Townships
Cape Town
If you're volunteering in Cape Town, you'll most likely be volunteering in a Township. What you hear about townships might only be negative or not based on the first-hand experience. I have spent more than three months in the Makhaza neighbourhood of Khayelitsha. All but my first 1.5 weeks have been by driving to/from there on my own or with my husband and children. My husband and two sons loved their time in Khayelitsha so much that they kept wanting to return every day. On their first visit to Cape Town, they spent 6 of their 9-day visit, in Khayelitsha.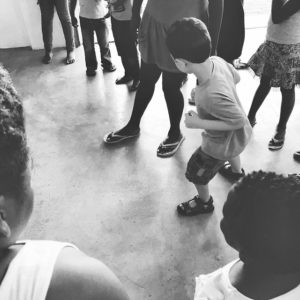 If you're volunteering elsewhere and are interested in visiting Khayelitsha, Cape Town's largest Township, I highly recommend going on tour with Uthando South Africa. Uthando is a certified fair trade tourism organization that will take you to 3 or 4 development projects where you will meet friendly people and leave feeling inspired.  Tell them I (Andrea) sent you and say hello for me.
Want to stay in Khayelitsha? Check out Lungi's B & B.
Johannesburg
A trip to Soweto is highly recommended. There are many tours that will take you to Vilakazi street where Nelson Mandela lived and where Desmond Tutu still has a home. The Apartheid Museum is a must-visit.
Want to stay in Soweto? Check out Lebo's Backpackers for accommodations and cycling, walking or tuk-tuk tours.
Driving in South Africa
You won't need a car in you're staying in Cape Town or Johannesburg on a volunteer trip as your host organization will most likely arrange transportation. If you plan to visit before or after your volunteer time and want to explore other areas such as Muizenberg or Kalk Bay, the Cape Peninsula and Simon's Town, Boulders Beach and Chapman's Peak Drive, renting a car is the best way.
I regularly rent a car and stay in Muizenberg for easy access to Khayelitsha where I volunteer. I drive to/from Khayelitsha, all around Cape Town and other parts of South Africa including Mpumalanga, Limpopo, Gauteng and the Eastern Cape. I have travelled solo and twice with my husband and 2 children.
Driving is on the left-hand side with the driver's seat on the right. The roads are good except for some roads in rural areas, beware of potholes. The signs are in English. Distances and speed signs are in kilometres.
Things to consider:
When parking your vehicle, do not leave anything at all in sight inside the car. Put everything in the trunk. I also do this at home in Canada.
You will find "car guards" on many city streets and parking lots around Cape Town. I find them to be very helpful (helping you find a spot, directing you when backing out, keeping watch) and always feel that my vehicle is looked after or at least acts as a deterrent. Tipping the guard is expected when you return to your car. Only use the services of a person wearing an official "bib" stating that he/she is a recognized car guard. I tip generously as I know it's their only source of income for many. I also think of the prices I pay for parking in large cities in North America. I wish there were car guards rather than metered parking in Toronto and other cities in Canada and the USA.
Drive defensively. There are many mini-bus taxis on the road, and they follow their own rules. Many are unlicensed drivers and in un-roadworthy vehicles, especially watch out for the white vans.
Let me preface this by saying I've never personally encountered this and I've driven at all hours of the day/night. I feel it's important to state as it is an increasing problem in the CBD and some areas of Cape Town. — Be aware at red lights (robots in South Africa), especially at night. Don't be distracted by your cell phone and be a target for 'smash and grab' activity. I keep my purse/backpack/laptop or camera bag in the trunk (boot in South Africa) when I'm driving. I also do this at home in Canada.
Traffic cops. Oh, the traffic cops. Beware when driving in Mpumalanga, Limpopo or the Eastern Cape especially when approaching a town. You can suddenly drop from 120 or 100 km/h to 80 and even 60 km/hr. Often, speed signs are nowhere to be seen. They will stand on the side of the road and flag you down. They're often seen in groups. So always, always, slow down if you see a town on the horizon. Traffic cops in these provinces are notorious for making up a violation to get a 'bribe' out of you. Don't fall for it. Ask for the ticket. When they say "you'll go to the station?", say "yes". They will let you go unless you were actually really speeding. Even then, ask for the ticket.
In summary, be prepared, expect the unexpected but stay open in heart and mind.
Hope that helps you prepare for volunteering and travelling in South Africa.