Have an iPhone that you are no longer using?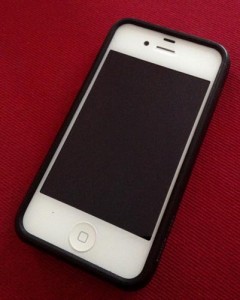 Please consider donating your used iPhone to The Heart of a Woman Project (THOAW), a women's mobile photography and digital literacy development initiative. 
Thank you for considering donating your used iPhone. We are primarily seeking iPhone 4s, iPhone 5, iPhone 5c, iPhone 5s and iPhone 6 models for our income generating program.
The Heart of a Woman Project is a small grassroots initiative that partners with non-profit organizations to provide education in mobile photography and digital literacy to women and youth impacted by poverty. It aims to empower them to have a voice, a creative outlet, Internet access and sustainable income.
The pilot project was implemented at eKhaya eKasi Art & Education Centre in Khayelitsha, a township outside Cape Town, South Africa in November 2013.
Read: Three years of digital literacy in a South Africa township
Programs:
project South Africa

mobile photography/journalism/storytelling
income generation
Internet access/digital literacy
Internet access and digital literacy outreach programs for women and youth
new project locations (looking to start project 2 in Canada)
As an iPhone donor, you will receive: 
a confirmation email of receipt
a 'welcome to the program' once your donated iPhone has been received
up to 3 images from the program (email, you may opt-out)
a postcard featuring one of the images from South Africa and a handwritten note (post)
Please note: Unfortunately, the iOS and the primary apps we use are no longer being supported on the older iPhone models making the iPhone difficult to use for our income generating purposes in South Africa. We still welcome the iPhone 4 for our digital literacy programs. Older iPhones may be used by members of the local community or other outreach projects for the purpose of Internet access and learning mobile photography & digital literacy on a more casual basis.
Pledge Your Donation**: 

**After submitting the form, please contact Andrea by email to arrange your iPhone donation as some emails may get lost in the spam folders. 
Email: connect @ heartofawomanproject. com

Thank you for your consideration.