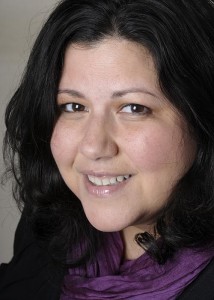 Image maker. Traveller. Aspiring Humanitarian
Founder and Director Andrea Rees has been a photography professional since 2003. She began her career as a portrait photographer in Toronto, Canada and is known for her natural, artistic and emotive baby, family and women's portrait photography. Her portrait work has been featured on CBC, Women's Network, Splice Network and in national and international print and digital magazines such as Shutterbug magazine. In 2013, she expanded her photography services to include travel photography and has been featured in a variety of digital and print publications including  Matador Network. She is also the photographer and writer at wanderingiphone.com.
She began experimenting with the iPhone as a camera since its arrival in Canada in 2008. After a trip to Europe in 2011, she created a coffee table book of the images she captured with her iPhone 4 and realized the capability of the iPhone as a viable tool for photography.
At the age of 11, she began fundraising, donating and participating, in causes she believes in from 25km walkathons to 32km bikeathons. As her photography business grew she gave a portion of her maternity and women's portrait sessions fees for breast cancer research. In 2013, Andrea was featured as a "change agent" in one of  Toronto's largest daily newspapers, Metro. Today, a portion of Andrea Rees Photography's profits benefit The Heart of a Woman Project.