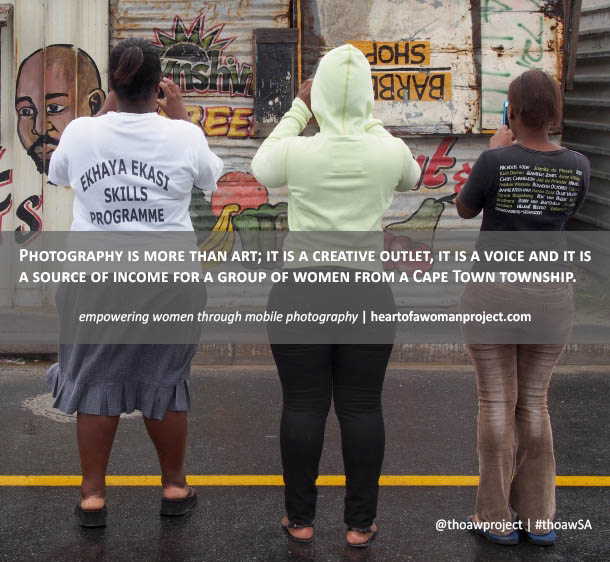 The Heart of a Woman Project  (THOAW) was founded by Andrea Rees, a professional photographer based in Toronto, Canada. THOAW partners with non-profit organizations that are led by women or focus on organizations that primarily serve and empower women. It aims is to empower women to have a voice, access to Internet, a creative outlet and an opportunity to generate income through the sales of photographic art products or photo-based campaigns.
PROGRAMS:
storytelling through mobile photography
digital literacy (Internet access and social media)
mobile photography & digital literacy for youth (9-15 years)
income generation
PROJECT: SOUTH AFRICA
JOIN US IN SOUTH AFRICA, Oct. 2019 – Join us on a volunteer photography and photo tour to Cape Town. Add-on an optional photo safari in the Greater Kruger National Park. All photographers (DSLR, mirrorless, mobile) and levels are welcome. Just bring your love for photography, giving back and travel.
IN CASE YOU MISSED IT
2013-2019 Sponsors:

Other Sponsors: