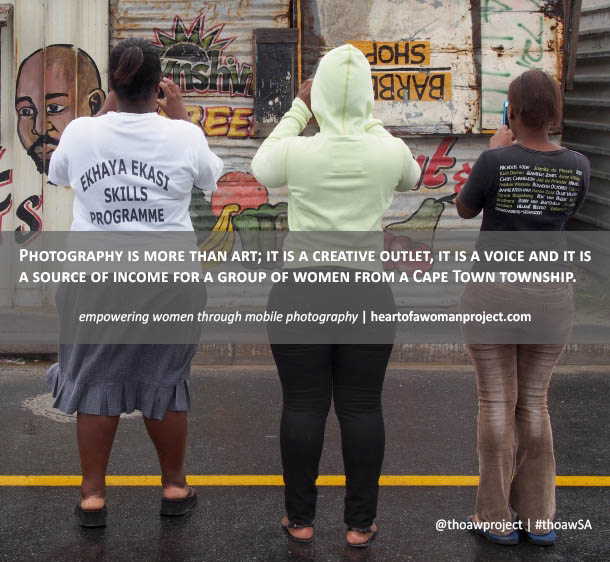 THE HEART OF A WOMAN PROJECT
The Heart of a Woman Project  (THOAW) was founded by Andrea Rees, a professional photographer based in Toronto, Canada. THOAW partners with non-profit organizations that are led by women or focus on organizations that primarily serve and empower women. It aims is to empower women to have a voice, access to the Internet, a creative outlet and an opportunity to generate income through the sales of photographic art products or photo-based campaigns.
THE HEART OF A WOMAN PROJECT PROGRAMS:
storytelling through mobile photography
digital literacy (Internet access and social media)
mobile photography & digital literacy for youth (9-15 years)
income generation
PROJECT: SOUTH AFRICA
CAPE TOWN VOLUNTEER PHOTOGRAPHY
JOIN US IN CAPE TOWN, Oct. 20-27, 2019 – A 7-day volunteer photography and photo tour in Cape Town. All photographers (DSLR, mirrorless, mobile) and levels are welcome. Just bring your love for photography, giving back and travel. One-on-one photo instruction is included.
IN CASE YOU MISSED IT:
2013-2019 Sponsors:

Other Sponsors: