After teaching the women about photography, mobile technology and social media in the first 6 days, we moved into production mode. We spent 2 days photographing in Khayelitsha, a Cape Town township where the women live. On the morning of Monday November 25th, the women went out on their own to photograph in the vicinity of the centre. They quickly realized the challenge as many residents were very interested in what they were doing and especially in their devices. We decided to photograph away from the centre after lunch for security reasons.
Buli and his friend Roy, drove us and accompanied us to an informal settlement area. Our first stop was at Buli's aunt's house. There were 7 of us photographing the area. They documented township life, I documented them. Some of the women stayed behind at the centre to photograph some of the crafts the Women's Skills Development (WSD) programme create, such as shwe shwe heart ornaments and beautiful beaded bracelets. Three of the ladies in the mobile photography program are also in WSD.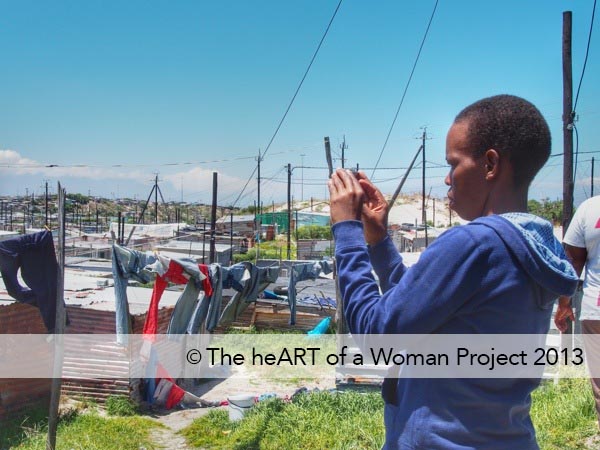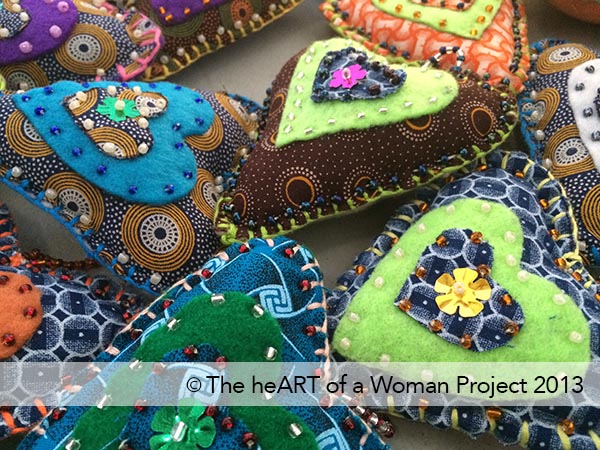 On Tuesday November 26th, we all went to photograph the shops which are mostly housed in containers or shacks similar to what some of the residents and some of thoawSA photographers live in. The combi comfortably seats 8 people, we were 12! Needless to say the 10 of us were quite cozy in the back. As I write this post from Canada, some of my fondest memories were the "in between times" such as having lunch together and travelling in the combi. There was much laughter and smiles during those times and although much of the conversation was in Xhosa, their smiles and laughs were infectious. They often spoke in English too and I got to learn some Xhosa. We greeted each other in Xhosa every day.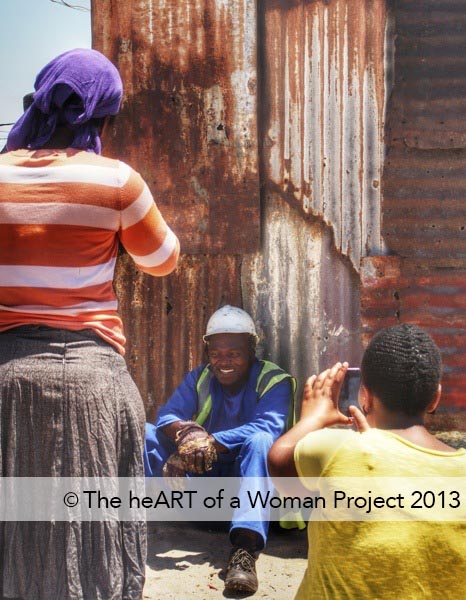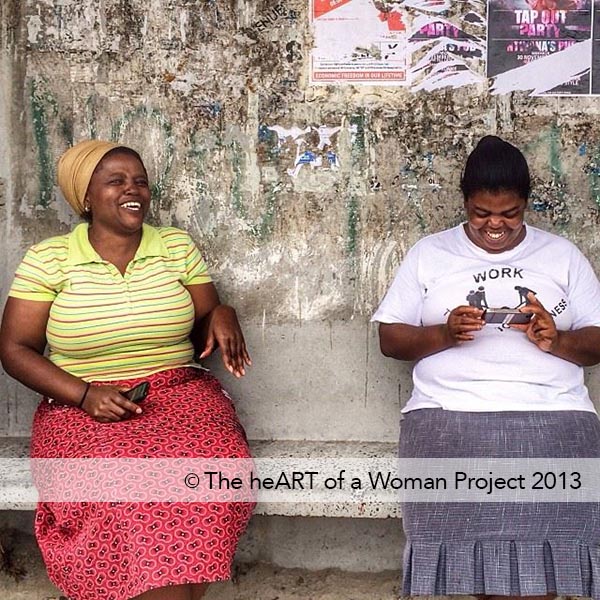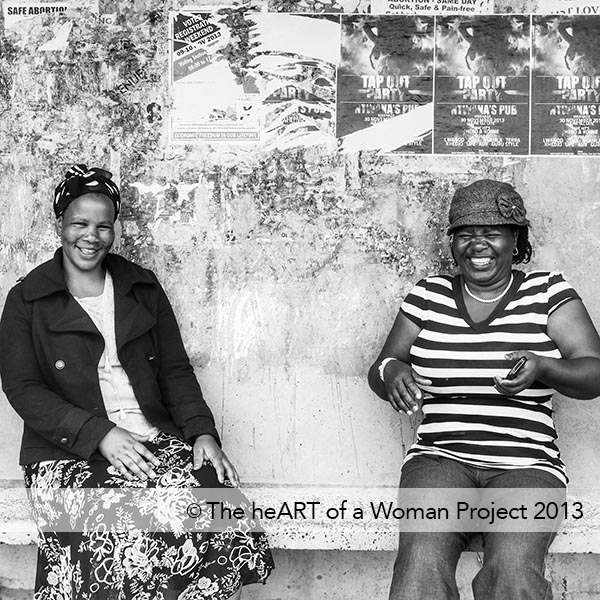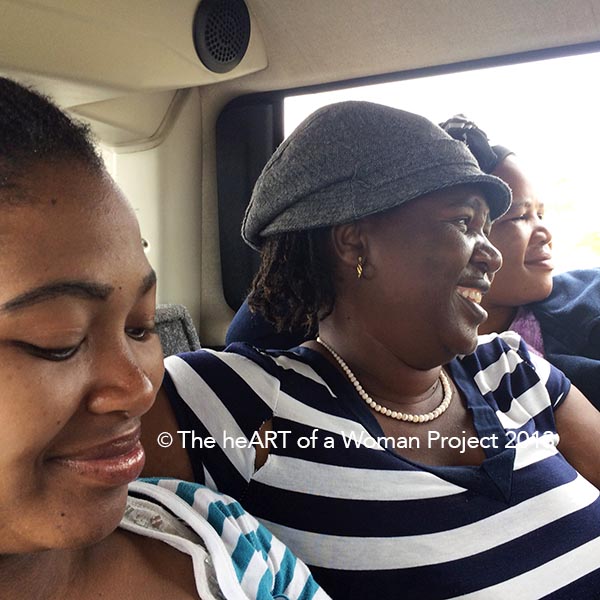 After photographing on Tuesday we came back to the centre to cull through images and I transferred images from their phones to my laptop and portable hard drives. We sorted through the images and I sat down with each of the women to discuss their images. I also taught them the basics of using Snapseed so they could edit their own images from their devices. Later that evening, I went through all of their images and chose 1 image per woman for postcard print. I started post processing their images as they needed to be into the printer by noon the next day in order to receive them back in time for me to personally hand out to the ladies at the braai on November 30th.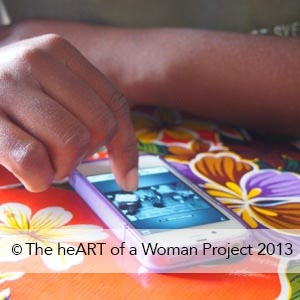 On Wednesday November 27th, I spent the morning continuing to prepare the images for print and took the images to the printer in Cape Town. The women met me in Cape Town where we had lunch together and then we spent 2 hours at a nearby internet cafe. I was able to show them a proof of the postcard and it was in that moment that it became tangible and real for me. I fought the tears as they looked at the proof and it became clear that it became real for them too.
The internet cafe was a challenge as it was their first time sitting down at a computer, using a mouse and spending time on the internet. Some seemed to pick it up quickly. They are definitely more comfortable with mobile technology. THOAW donated a laptop and a portable wifi unit that can have 5 connections at a time so they can practice at the centre should they wish to. Unfortunately data speeds are slow as most of the time it's on "edge" with the occasional 3G coming in. I have heard that the government of Cape Town has plans to bring free wifi to Khayelitsha and more affordable broadband is supposed to be rolled out. No idea how long this may take, but between the portable wifi unit and the internet cafe, the women can stay connected. THOAW is committed to providing wifi for Project South Africa for 6 months. With the sales of their photographic art products online and abroad, we hope to continue to do so even after the 6 months and hopefully until they are self-sustainable.
On Thursday November 28th, the ladies spent more time editing photos in Snapseed, sharing images on Instagram, Twitter and Facebook and continued to cull their images. The new movie, Mandela: Long Walk To Freedom was released on this day in South Africa. I took all of the women and some of those that helped during the workshop to see it at a nearby mall. It was the first time the women had ever seen a movie in a theatre. It was especially meaningful to see it in South Africa and with the ladies. Our group ranged in age from 20 years old to upwards of 45 years old. For many of us, we learned things we hadn't known. For some it brought back memories of that time and personal experiences and for the younger ones in the group who are referred to as "born free" in South Africa, they learned a lot about Nelson Mandela and apartheid. It was exactly one week before Madiba has passed away on December 5th, 2013 which also happened to be the day I arrived home from South Africa.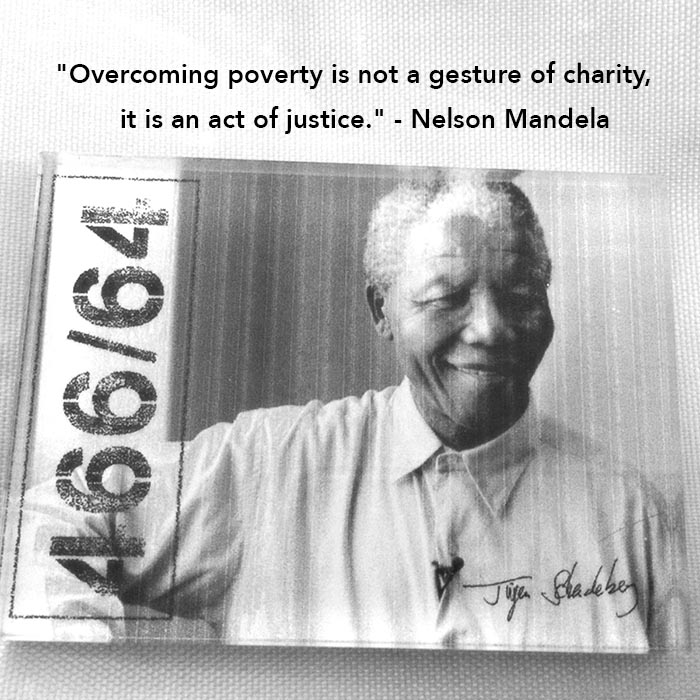 On Friday we covered more about photographing portraits and working with available light. After lunch, the women practiced portraits and product photography and while some continued with that, others worked on crafts as I had commissioned 100 official The heART of a Woman Project bracelets to raise funds for the project. The bracelets were created in South Africa flag colours and include a heart. While the women practiced and created crafts, I took 3 of the women to the nearby internet cafe to teach them the process of transferring photos to a central account where I and volunteers can help edit their photos for production. It is walking distance to the centre and it was wonderful to walk through the neighbourhood.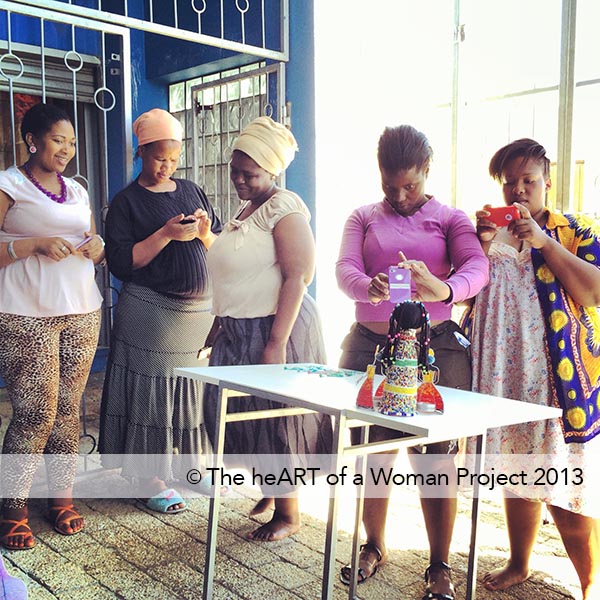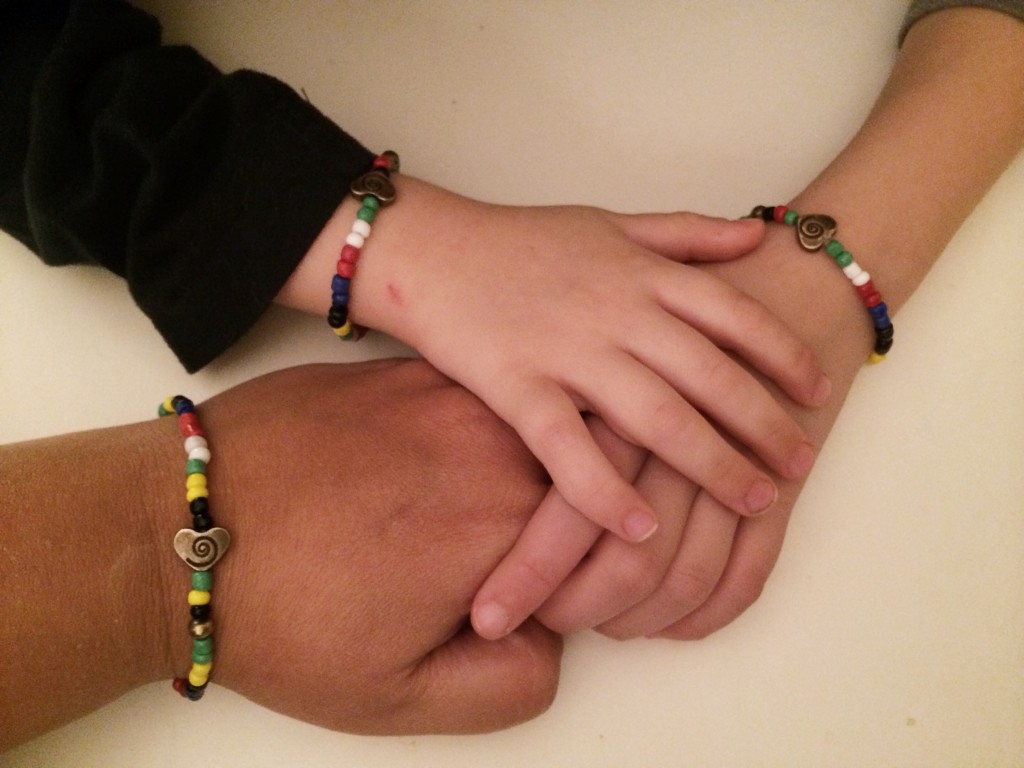 On Saturday November 30th, our final day together, we had a braai (a barbecue) to celebrate. I also received the printed postcards and gave 200 postcards to each woman  from one of their images. Postcards by the #thoawsa photographers are available at the centre and will also be available through partners in Tourism and Fair Trade in Cape Town as we move forward. If you are interested in stocking/selling their postcards in your place of business in Cape Town, please connect with me.
If you are planning a trip to Cape Town or are in Cape Town and would like to visit the centre and have an authentic experience in township life, please connect with me.
Their images will also be available for sale as a variety of photographic art products such as prints, postcard packs, greeting cards and canvas art in 2014 online and abroad through events. Each photographer will receive their price from the sale of their image, the remainder of proceeds will be reinvested back into the Project South Africa to support the program as they work towards self-sustainability.
A coffee table book of The heART of a Woman Project South Africa and the complete story including photographers profiles, their own words and images and behind the scenes will be available February 2014.
I had a few friends in attendance at the braai and sales of the postcards began. I put together a special limited edition postcard pack and bracelet and made it available online for 24 hours. We sold out of all 15 packs. They sold 23 postcards each within just over 24 hours. We ate, danced, laughed and cheered. We had much to celebrate and we said goodbye. I spent the night in Khayelitsha with Lulama, the centre's coordinator and Esther, one of the photographers and women in WSD. It was my second time spending the night at the centre's B&B. It is such a wonderful way to get to know them more and truly immerse in township life.
One of the women shared how she was able to give her son some money so he could buy train tickets to look for a job, another told me she bought shoes and another gave some to her grandmother.
It was an incredible 12 days together and the braai couldn't have been more special. It was a beautiful end to all we had accomplished together. It is my hope that we carry that heart, pride, commitment and emotion we all felt on that day, forward into Phase 2 for continued success.
Please join the newslist if you'd like to receive information about the coffee table book, a volunteer tour group trip to Cape Town, South Africa, upcoming products, stories, volunteer opportunities and all things thoaw and Project heART South Africa.
Ubuntu.