Sponsorship:
Are you a small business or corporation, we'd love to talk to you about how we may be able to partner together. 
This initiative relies entirely on the good will of businesses and individuals who recognize how important it is to transfer skills and empower women in communities impacted by poverty to provide for themselves and their families.
With your generosity, we will be able to provide support to Project South Africa (thoawSA) as they work their way to self-sustainability and provide funds for:
A stipend to the local coordinator to help facilitate the project
Internet – so the local coordinator and participants can engage on social media to bring awareness and more visitors to the centre as well as continue learning using internet resources.
On-going education (workshops, webinars)
Marketing (printed material, print samples, display stands, new products, photography exhibition)
Transportation (off-site meetings, product delivery)
Develop tourism products (i.e. Township photowalk tours)
One hundred percent (100%) of all fiscal donations and sponsorships has been and will continue to be invested into the project in South Africa to keep the program operational. Andrea's time and talent has been on a voluntary basis since May 2013 and she pays all her own flight & travel expenses.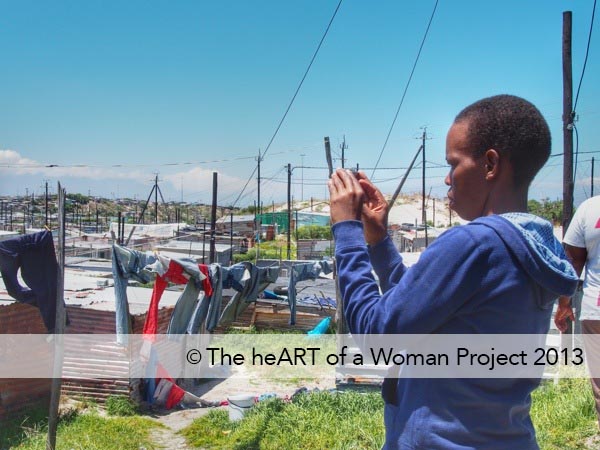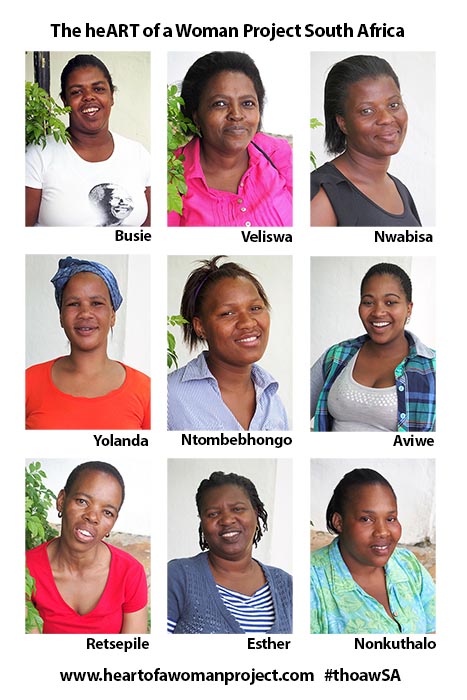 Without small business and corporate sponsors, this initiative may only be a thought rather than implementation. With corporate sponsorship opportunities starting at $500 CAD or In Kind donations starting at $250, a business can be a part of our partnership program.
A part of our social media campaigns on Twitter, Facebook and Instagram.
Your logo and link displayed on our website
Opportunity to be listed as a sponsor in our communications
Possible inclusion in media as opportunity determines.
If you would like to discuss sponsorship opportunities, please send Andrea an email at connect @ heartofawomanproject .com
We'd love to hear from you!