Over the years, this day has grown to mean even more to me. It may have started with encouraging my oldest niece to follow her dreams, to encourage friends to not stand for how they are treated by their husbands/boyfriends or by signing petitions and speaking out for injustices against women in the world.
Today, through my work in South Africa with 'heart of a woman', it means so much more. It is my every day. The workshop may have taken place in November 2013, but I continue to work hard for the women in The heART of a Woman Project South Africa. I am constantly in touch with Nwabisa Ndongeni, the participant we have chosen to lead the project under my guidance as I train and mentor her in hopes that she may take what she's learned and run with it as far as she can run. We 'chat' pretty much daily and try to also talk on the phone once a week. It is not easy, and sometimes I feel like I want to give up. but I know it is making a difference and together, we persevere. The victories keep me going such as the other week when The Backpack, recently named top best value stay on Lonely Planet's list and where I stay when I travel to Cape Town, purchased the women's postcards to sell in their community shop. That is a big first step for us in distribution in tourism and we are excited at the possibilities of acquiring more retailers.
So today I honour and celebrate the women in Khayelitsha that are working to empower themselves through mobile photography and social media. Just a few short months ago they didn't know how to operate an iPhone or what it takes to make a good photograph, today not only can they work an iPhone, they can share their images on social media and some are engaging as well on Facebook, Instagram and Twitter.
Women of #thoawSA, I honour you!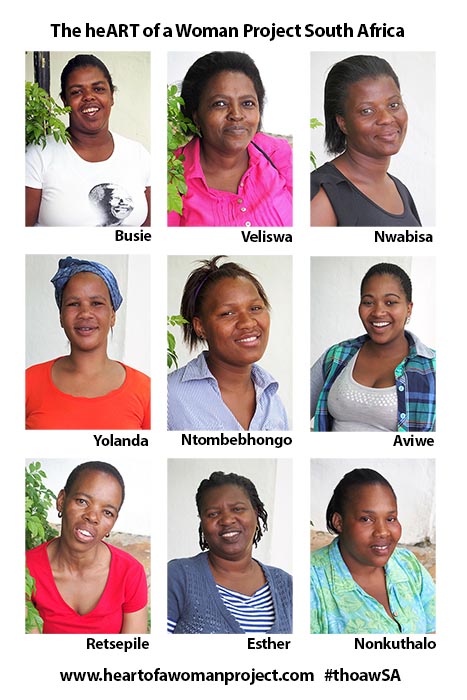 Watch this 3 minute video of our time in South Africa:  
To watch the extended 14 minute video, click here. 
To purchase postcards or prints, visit the shop.
The purchase of these photographic art products aids the ladies on their path to a sustainable income as a portion of the proceeds goes directly to the photographer in South Africa (their fair price). The remainder is re-invested into Project South Africa and goes towards a stipend for one of the thoawSA ladies to lead the project in South Africa, marketing, internet, on-going education, postcard presentations, guidance and support to help the program become fully self-sustainable in South Africa.
These products are short run, not mass produced.