The Impact: 
By educating women (15 years old+) in mobile photography from image creation to editing to turning the images into postcards, greeting cards and art products, it would offer new skills in mobile technology and allow for a sustainable income through the sales of their art products locally and abroad.  This initiative aims to take an innovative yet simple idea to empower women and change lives.
To read about the initiative in greater detail and how it could work, please visit any of the 'about' pages and the project(s) listed.
After visiting Khayelitsha, a township in South Africa just outside the Cape Town city bowl  in December 2012, I learned firsthand of the many issues women are faced with. HIV/AIDS is an epidemic, unemployment is very high as is domestic abuse and alcoholism. For many today, education does not advance beyond the grade 9 level. There is very little social assistance available.
Women are raising their children alone and grandmothers are raising their children's children. Many are still living in small homes made of corrugated tin without water or electricity. A way to generate their own sustainable income is needed. I know these issues are not partial to Khayelitsha, South Africa or even Africa alone. I believe it is an issue in many of our developing communities around the world.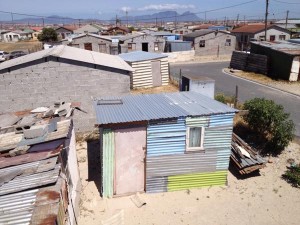 How it could make an Impact:
Gives women a voice and a creative outlet
Creates sustainable income
Empowers
Allows a real perspective of a woman in a developing community
Learn current technology skills
Opportunity to teach other women
Inspires
Raises awareness
Allows the basic needs of the children and families they are raising and supporting to be met
Creates change
Makes a difference